Professional Web Solutions
Make your tech based vision a reality.
Whether it's a website, software, cloud based system or an app – it's possible and more affordable than you probably think.
Tell us about your idea today.
I can't believe it was actually possible! Fantastic effort and much quicker than we expected.
Robert, PlayAR
Providing Web Powered Solutions to Australian Business
Based in Perth, we provide web solutions to business right across Australia. Some of our clients include:
Working with PWS was an amazing experience. The regular communication ensured that the result we got was everything we were after.
Hello. We Are Professional Web Solutions.
There is no doubt about it. The internet has changed our lives. In just two decades it has changed how we work, shop, learn and even think. With this massive growth comes massive opportunities for businesses to access markets and processes that previous generations could have only dreamt of.
Thats right. It's a brave new world of opportunity and technology. We are here to help you every step of the way. Our broad knowledge and experience in the rapidly changing online world makes us your ideal partner in navigting solutions for your business or venture.
As business owners, we understand the unique challenges Australian business owners face. We are here to help you overcome these challenges by leveraging technology to rise to your full potential. Based in Perth, Western Australia, our clients range from businesses, startups, companies and government departments right across Australia.
We love working with Australian Businesses to find better solutions. If you have an idea or system you need to implement to grow, talk to us today. We will be able to help map out a process of implementing your vision so it becomes a reality. Talk to us today!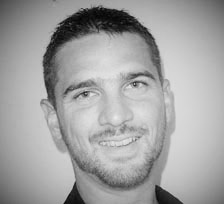 Dave Tugwell
CEO, Professional Web Solutions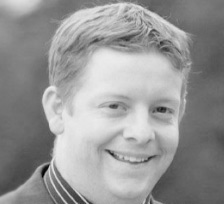 Trent Yates
Director, Professional Web Solutions
Our Web Services
We provide a complete range of web solutions, making us your one stop service for everything web.
Below is a selection of our more common services.
Website Development
We provide a range of Website Design options including turnkey WordPress Websites to completely custom designs. Enquire today.
App Development
We turn your ideas and business needs into a reality with our comprehensive app development solutions. We provide completely custom app development solutions
Custom Software Development
Custom software can be a powerful solution that is tailored to your business, making your business and it's processes faster.
Ecommerce Websites
A completely different kind of beast, ecommerce websites require meticulous care and testing to ensure a satisfying user experience.
Cloud Services
We provide a full range of cloud services to ensure your business systems are scalable and efficient. We can help migrate you over to a cloud service of your choosing for complete peace of mind.
We provide you the option of hosting your new website or web system on our hosting infrastructure. It means you get a complete solution provided by Professional Web Solutions.
Further Questions? We Are Here to Help. Talk to Us Today.