Dave Tugwell
CEO
Dave has a passion for providing exceptional customer service. He started his career selling door to door, before a successful stint in the Navy where he quickly rose through the ranks and gained his commission. During his time in the Navy Dave started PWS after helping many friends build websites. After meeting Trent who was consulting to Navy at the time, Dave and Trent partnered in PWS and commenced a phase of massive growth in the company.
Dave's motto is "under promise and over deliver". Dave has an exceptional eye for detail and a work ethic that is second to none, this, combined with his determination is a recipe that means every website that we deliver goes out to clients meeting exacting standards.
Dave has a strong background in Project Management, including a Masters in Project Management. On the technical side Dave knows cPanel, Linux servers and PHP/mySQL technologies like the back of his hand.
Dave will ensure that you get everything you want and more from your projects with PWS.

Trent Yates
Director
Trent comes from a Strong Project Management background and .Net technologies, combined with his knowledge of the Microsoft suite of products and services.  Trent also dives deep into the development of apps that us Angular and Ionic framework, as well as Xamarin for cross platform development.
But Trent's real skill is that he has a gift of being able to take the most complex problems or business processes and break these down into a series of requirements which define amazing innovative solutions.
Trent also loves anything to do with Virtual Reality (VR) / Augmented Reality (AR) experiences and is a master marksman when it comes to taking down the zombie apocalypse in VR!
Trent is a passionate entrepreneur, having been involved in early stage companies, and started many companies.  Trent is willing to put his money where his mouth is, with investments in companies ranging from companies that build parking solutions, virtual reality experiences to mobile apps.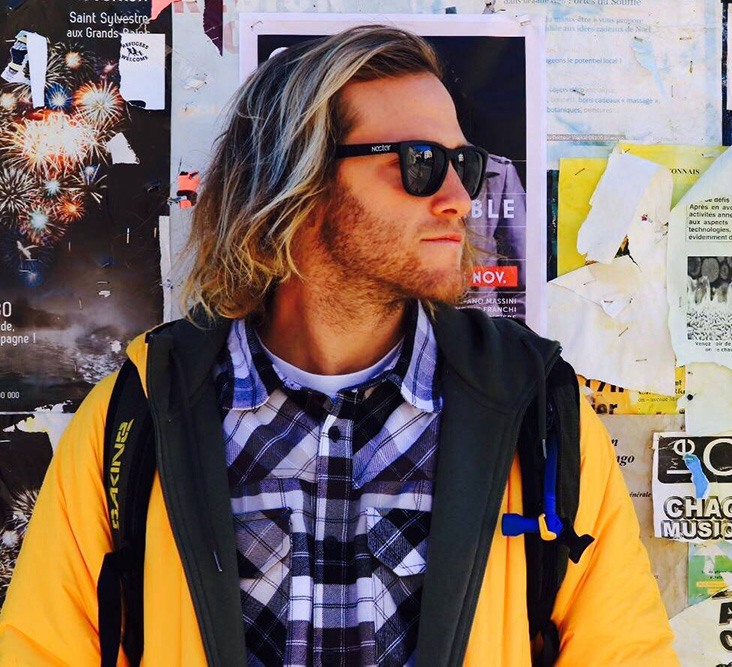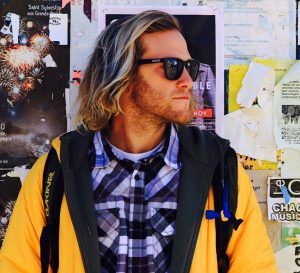 Tibor Tazlari
Project Manager
Apart from looking somewhat like Thor, Tibor (pronounced Tib-oh in Aussie) has the brains of a German, and the charm of a French man. Tibor has and amazing diverse background that you can ask him about, but one thing that strikes me about Tibor is that he is one of those annoying people who has been successful at everything he has tried, whether that is olympic level snow skiing, or being the manager of an RV camper hire business. Tibor is incredibly intelligent and a dedicated, caring project manager.
We are lucky to have Tibor as part of the PWS team. Thank goodness we found him when he was backpacking and got a place to stay by house sitting at Dave's house one Christmas when he went away!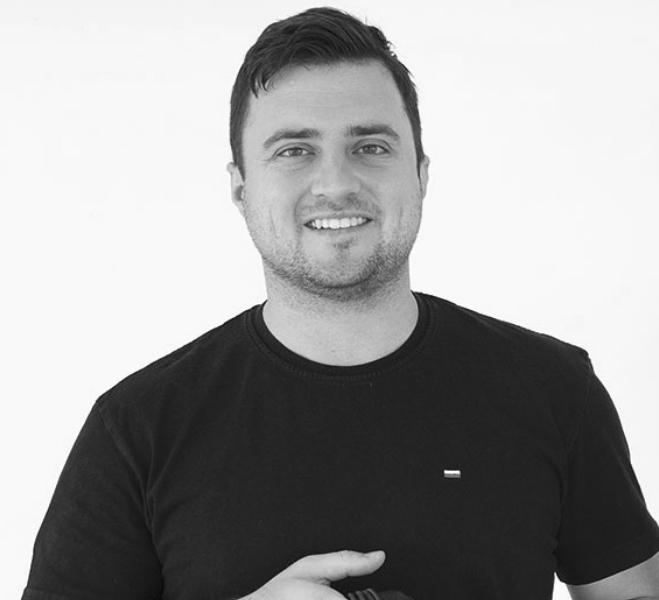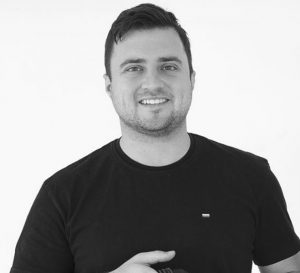 Liam Poli
Project Manager
Liam is a Software Engineer and entrepreneur who is a specialist in VR and AR. Having previously developed Virtual Reality experiences at the Perth based start-up Offpeak Games, which included titles such as Valiant, Arcane and Crazy Fishing. Previously Liam spent time working at IBM in the Perth Australian Development Laboratory (ADL), working on IBM's SaaS-based Application Performance Monitoring.
Liam has a brain the size of a planet, and can solve the toughest problems at light speed!  We are so privileged to have Liam working with us.
Our Development Team (in Serbia)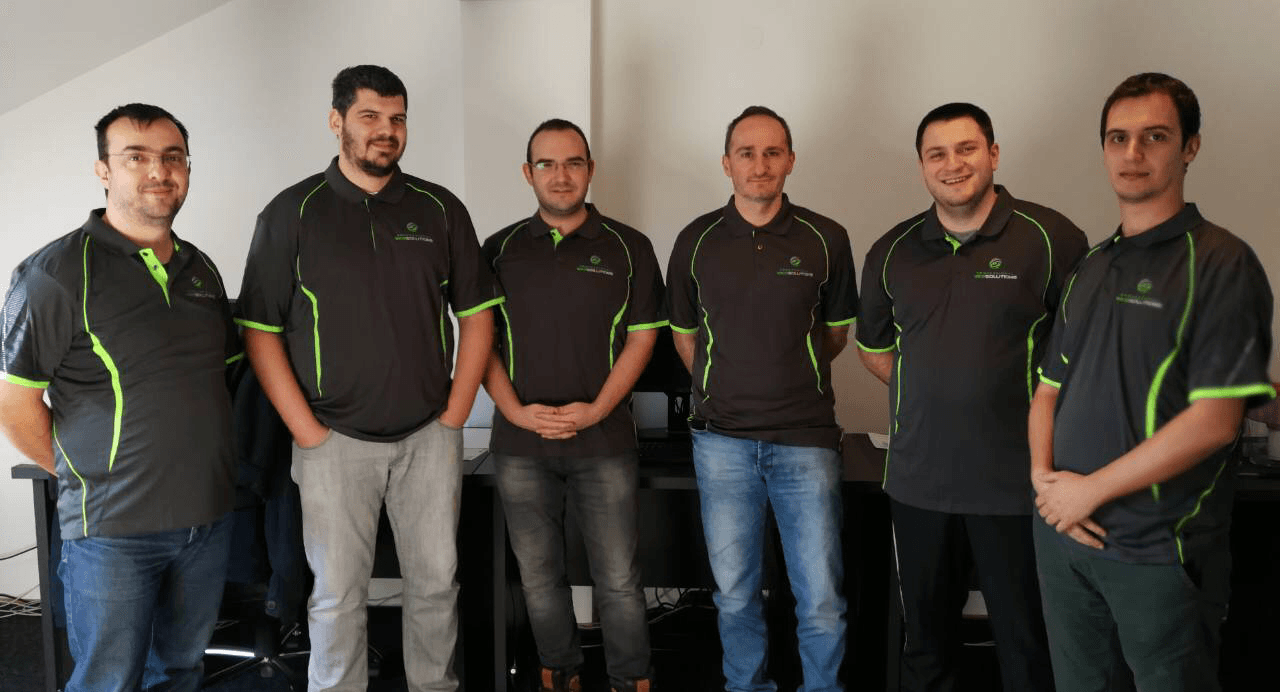 We are lucky enough to have an amazing, and I mean AMAZING, team who work with us to build mobile apps and bespoke web solutions.  The team is headed up by Djordje Mitic (far left in the photo) who is a gifted developer as well as an amazing level headed leader. Djordje's right hand man, and another amazingly talented person is Velimir (Velo) Djordjevic (third from right). Velo helps lead the team, but is also a crack backend developer when needed. Milos Mandic (far right) is the master of, and lead for our frontend and Angular development, he's amazing in setting and ensuring the team meets our frontend standards. Milutin Damljanovic (second from left) is another amazing backend developer. Stefan Djordjevic (third from the left) and Strahinja Durkovic (second from the right) are our amazing new commers to the team who have a great set of skills across backend and frontend development. Did I mention that our team are amazing?
Our Design Team (in India and Philippines)
Our design team are the boiler room of our business, working under massive pressure to do amazing work.  The steam that keeps our business going is the HOT designs that our team pump out day in day out!  Whether that is designing the UI/UX for a new mobile app with mockups or prototypes, implementing clean html, wordpress designs, logos or other design elements, these guys are where it all starts, and in some cases finishes.
Faheem is the lead and coordinator or the team, the guy who keeps everything on track.  Sumit is our lead designer who is skilled in everything from PSD or XD Mockups, to html implementation. Danish is a master at mockups and implementations for wordpress sites look great. Arish and Musa power out wordpress implmentation.  Zeeshan is a UI/UX guru who can take a concept through to HTML/ionic implementation and also dabbles in Angular. Sandy has 20 years of design experience and is a master of logo's, branding, mockups and wordpress implmentation.
We are so lucky to have the support from such an amazing team. Did I mention that our team are amazing?
Get in Touch with Professional Web Solutions Today