About Us
Professional Web Solutions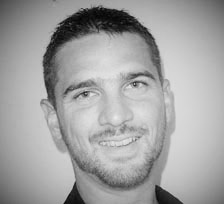 Welcome
Professional Web Solutions (PWS) is a turnkey internet solutions provider who solve business IT problems ranging from hosting and websites to boutique software development and complex third party systems integration.  We offer custom solutions for businesses across Australia. PWS leverage the benefits of offshore outsourcing where necessary, combined with local support and service that you can trust to get the job done.
We are based in Perth, Western Australia but have serviced businesses and organisations right across Australia with our web and IT development services.
Based in Perth, with Australia Wide Solutions
Our Team
We have a collection of highly skilled and passionate individuals that come from different industries, technologies, and disciplines. With our expertise, PWS delivers exceptional results driven by a powerful local insight at an affordable price.
I can't believe it was actually possible! Fantastic effort and much quicker than we expected.
Contact Professional Web Solutions Today